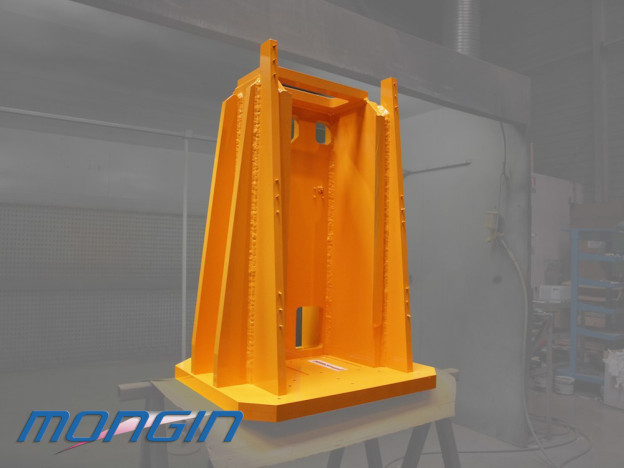 Structure welded aluminum / machined and painted
Posté le 8 juin 2015 par Admin.
Structure welded aluminium / complex shapes for design of frames of machines.
Different parts are designed to support heavy loads and to have the possibility of handling. When machining these last on our large-sized gantry milling machines, we then get the less than 0.1 mm tolerances.
---