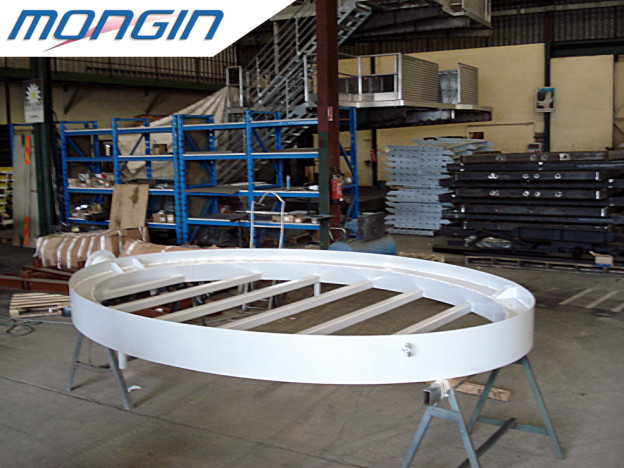 The decorative medallion
Posté le 20 décembre 2014 par Admin.
THE DECORATIVE MEDALLION.
---
In collaboration with «DGM industry», MONGIN has realized and machined built welded to a big Medallion which aimed to celebrate the birthday of an amusement park. After the completion of built, it is in the premises of DGM specialists decorators have adorned the medallion. Proof that our work exceeds the limits of pure and hard industry. Indeed, we did quite a lot of work for amusement parks.
---